Chipmusic Heroes – collaboration album
Shortlink: noichan.org/10325
March 17, 2013 in Releases, User Submitted
If you haven't taken a listen to Chipmusic Heroes first group album yet, now is the time. Chipmusic Heroes is a new group of upcoming chipmusic artist from around the world!
If you like what you hear, download the whole dang album, and don't worry, Chipmusic Heroes is ONLY GETTING STARTED! 
http://chipmusicheroes.bandcamp.com/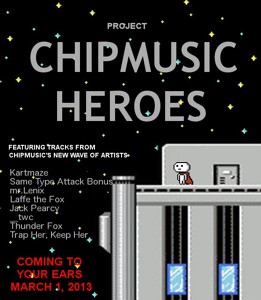 Hope you all enjoy it!