June 4, 2012 in Releases, User Submitted
OK. So yea, I know I have released a lot, but, these are albums I've been working on since september. They've been sitting under my cap and the bottle would explode if I didn't release them. This album and my last 2 albums are all very very different from each other, which is why they were released as separate albums despite the fact the tunes from them were written/tracked/recorded during the same period of time.
This album was released by Pterodactyl Squad… It's called 'Gate And Glitch' and could be best categorized as IDM / Breakcore / Experimental / Noise / Chipmusic / Insanity. It was made in Renoise but includes samples made with gameboy, sid chip, guitar, kaoss pad, television, shit-talker / computer voice, c64 oscillators, and the raw data from the TIFF image of the album cover converted to audio.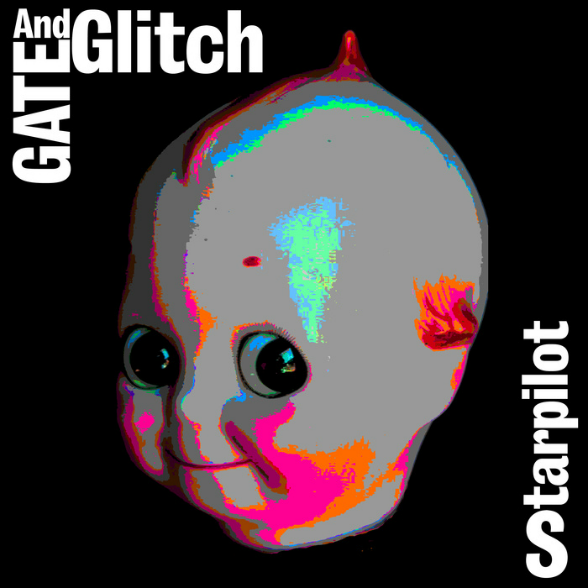 My description: "This album is chaos. This album is complex simplicity. This album is a journey through massive glitches in the matrix. It's the radiation emitted from irregularities in a pulsar. It is your malfunctioning digital brain. Surges of electricity that zap your brain waves out of sequence, creating sudden disturbances and shocks in your aura. Sudden flashes of light in your head which blind your inner vision with jagged static. This album is the universe under stress as it converts from analog to digital reality, anomalies and inconsistencies intact."
Pterodactyl Squad's words: "Gate And Glitch may start out innocently enough, but by the end of the trip you'll feel like you've been swallowed whole and spat back out by an angry black hole. Glitchy sounds shoot by like stars past your windshield, each one unique and intriguing. Stuffed to bursting point with SID, Game Boy and other chip and synth sounds, Gate And Glitch is one trip you might never recover from." 
DOWNLOAD FROM PTERODACTYL SQUAD: http://www.ptesquad.com/more/pte036.html
DOWNLOAD FROM BANDCAMP: http://starpilot.bandcamp.com/album/gate-and-glitch